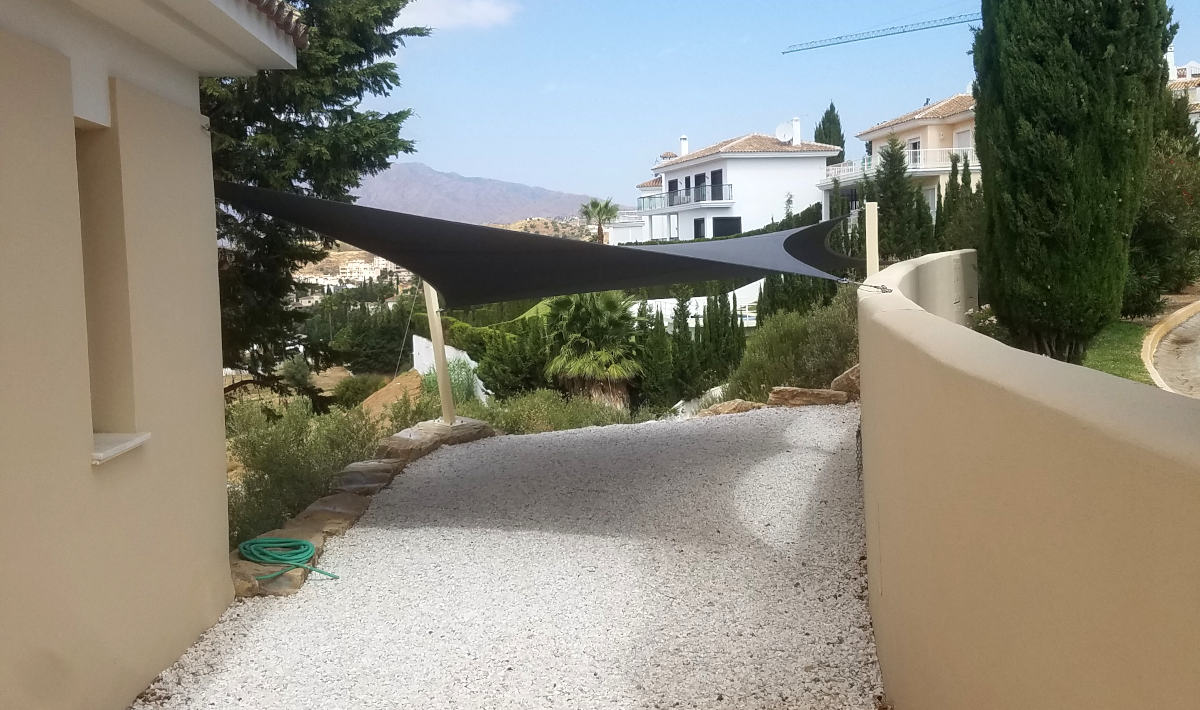 Our shade sails are made from premium grade high-density polyethylene material, which offers up to 97% UV protection.
Each sail is interlock seamed with twin lock stitching. The shade sail edges are hemmed with 50mm heavy duty UV stabilised webbing in matching or contrasting colours. Stainless steel D rings are used for the fixing points.
For large span sails we use a stainless steel cable system and easy glide d rings which capture the continuous cable at each corner or point.
Please note that we only manufacture custom made Shade Sails and do not stock or install pre-made shade sails.
We have many colours available from several material manufacturers, some of which can offer up to 97% Ultra Violet protection from the suns harmful rays.
A ten-year UV warranty is given on all sails. Please note that all colours shown are an indication only and may differ to the actual fabric we supply.
True colour samples of the fabric can be seen during our planning and design consultation with you. Please note that colours are subject to availability.
Please click below to access the colour chart: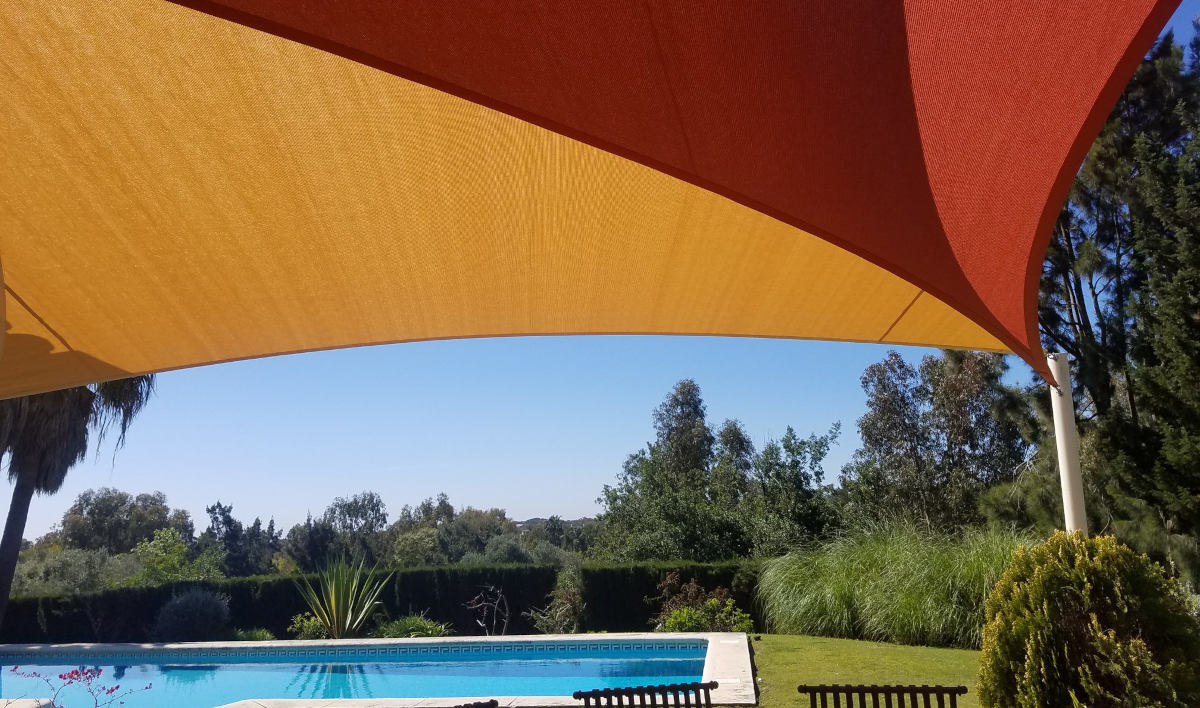 CALL US NOW: (0034) 952 930 959